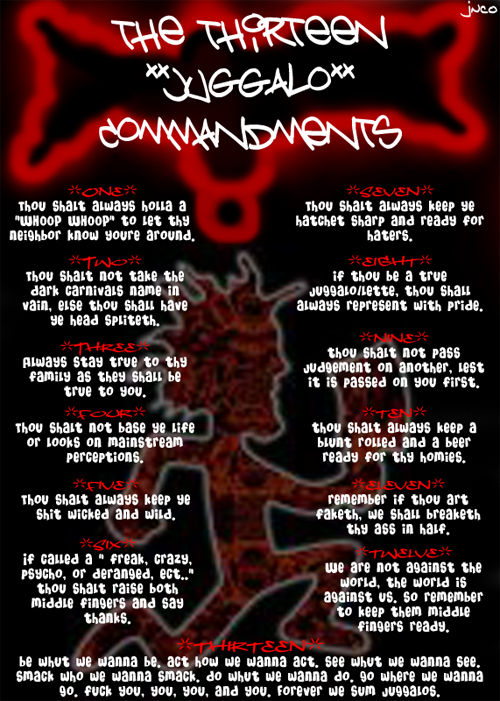 I met a fellow Juggalo outside of the Ghostface show. He was down as fuck and his nameth be John.
He came down from NY to represent for the hatchet crew. He said ever since the Gathering, cops have been giving him hell and everyone always looks at him like he's stealing. I said, "If there's Faygo gone missing, I know it's you, my ninja."
My first encounter with the Juggalos was in late 1996 when my homey passed me their tape in study hall. Mishka's done a great job of documenting the subculture, and while I am not a fanatic, I'm definitely a fan of the community of crazy shit they stand for. We actually need more people who don't judge others and accept all under the banner of love (sometimes of music, sometimes of hatchets). Reject the candy ass mainstream crap that you are spoon fed. One family, under clowns full of freaks, with faygo and needen for all…..
More on that Ghostface show later…….i did sound & dj'd